SCS staff Ms. Denise Tinker has been awarded the Champions for Education award from Chattahoochee-Flint RESA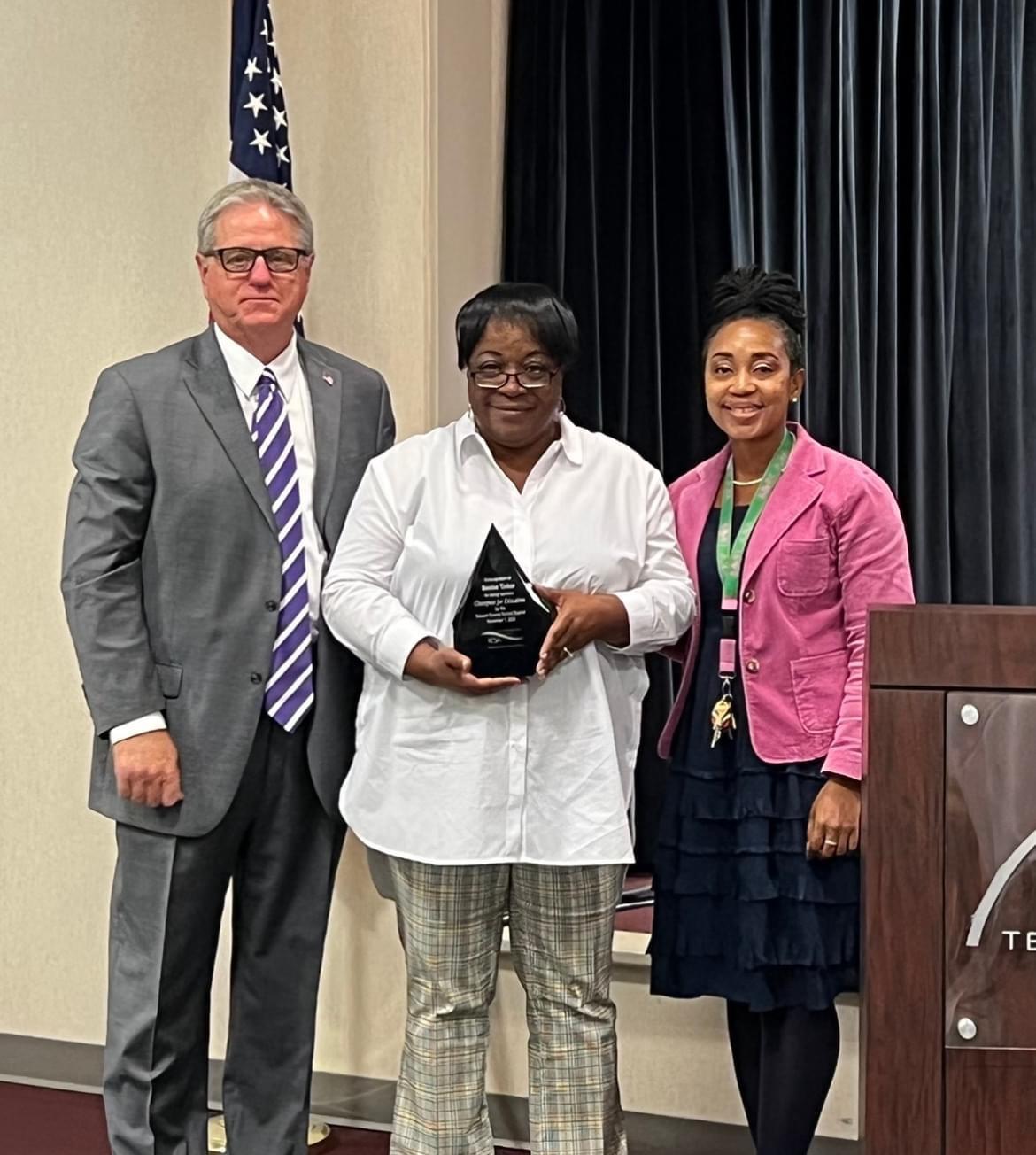 ---
LUMPKIN, GA- The Stewart County School District is proud to announce that our very own Ms. Denise Tinker, Paraprofessional, received the Champions for Education Award sponsored by the Chattahoochee-Flint Regional Educational Service Agency (RESA).

Ms. Tinker has served in the Stewart County School District for 23 years in several different roles. She has served as a Paraprofessional, Administrative Assistant, Concession Worker, and served on the Homecoming Committee. Her dedication and commitment to the Scholars in the Stewart County School District is evident. "My personal experiences with Ms. Tinker have been nothing short of pleasant and always helpful. As the new Principal for Stewart County Schools, there are many things I've had to learn. Ms. Tinker has an uncanny ability to make anyone feel welcome!" Principal Dr. Le Lang said.
There are outstanding individuals in each community who go above and beyond the norm to assist and promote local schools and other educational agencies. The Chattahoochee-Flint RESA Champions for Education program was created to identify and recognize these individuals throughout the region.
About Stewart County School District-
Stewart County School District is an equal opportunity employer committed to inclusion and diversity. We take affirmative action to ensure equal opportunity for all applicants, regardless of race, color, religion, sex, sexual orientation, gender identity, national origin, disability, Veteran status, or other legally protected characteristics.